April 2017 Warmer and Scent of the Month Special
Entwine

: Color and light spring to life! Glowing teal beams through etched white florals in a piece that beckons the sun year-round.
Ivy and Water Lily

: Mandarin zest, rain-kissed jasmine and sheer amber beneath fresh dew drops.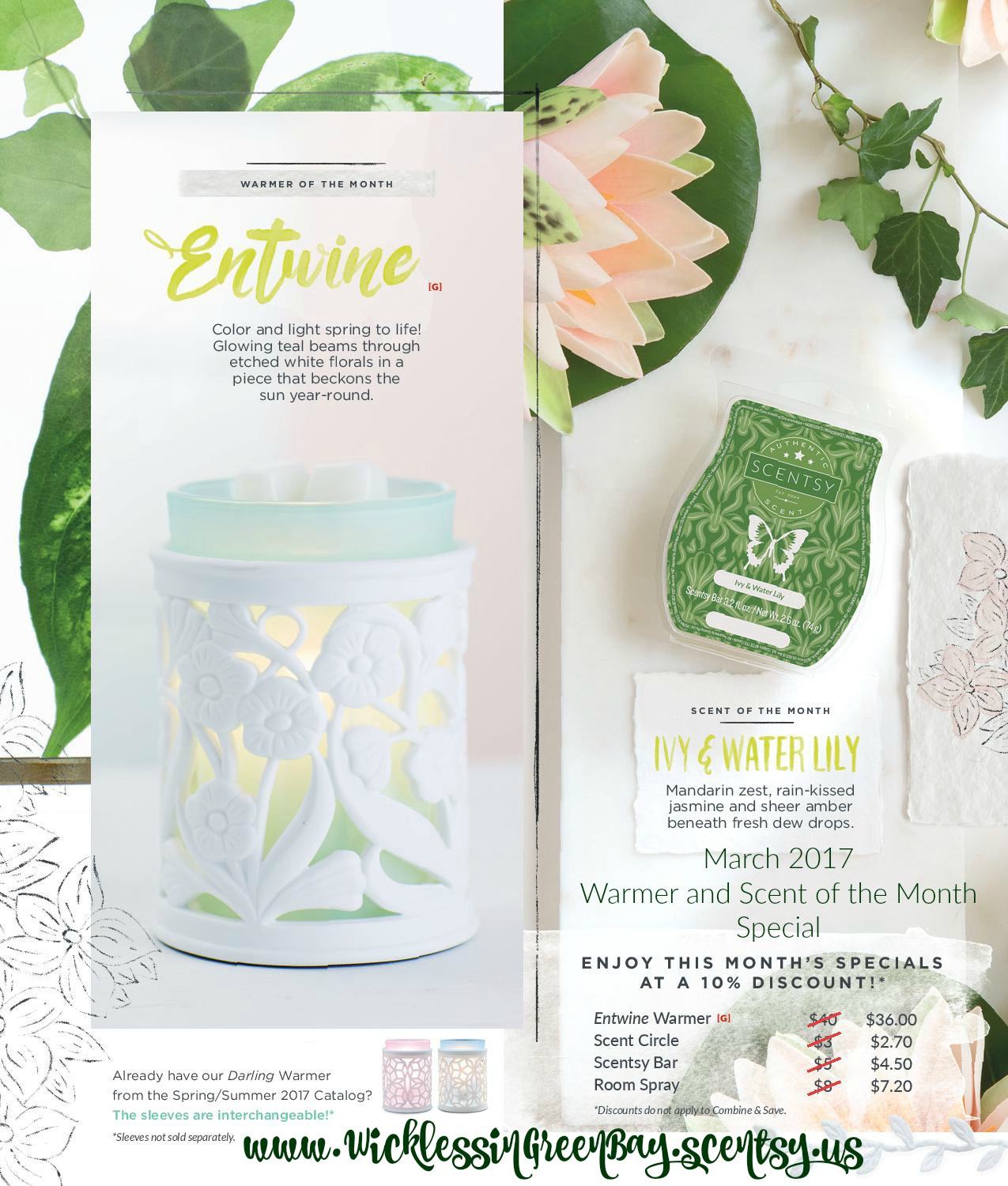 Enjoy this Months Special at 10% DISCOUNT!
Entwine Warmer

$40 $36.00
Ivy & Water Lily Scent Bar $5 $4.50

Ivy & Water Lily

Room Spray $8 $7.20

Ivy & Water Lily

Scent Circle $3 $2.70
Available Online March 1st, 2017

---
Love It, Want It? Place your Pre-Order Today!

Your #1 source for the latest Scentsy news and reviews. Shop for our latest products and have them delivered right to your door. Scent Delivered!
⭐ BUY ⭐ HOST ⭐ JOIN OUR TEAM ⭐ FUNDRAISERS ⭐


Latest posts by Barbara Volkema (see all)