February 2017 Warmer – Chevrons and Songbirds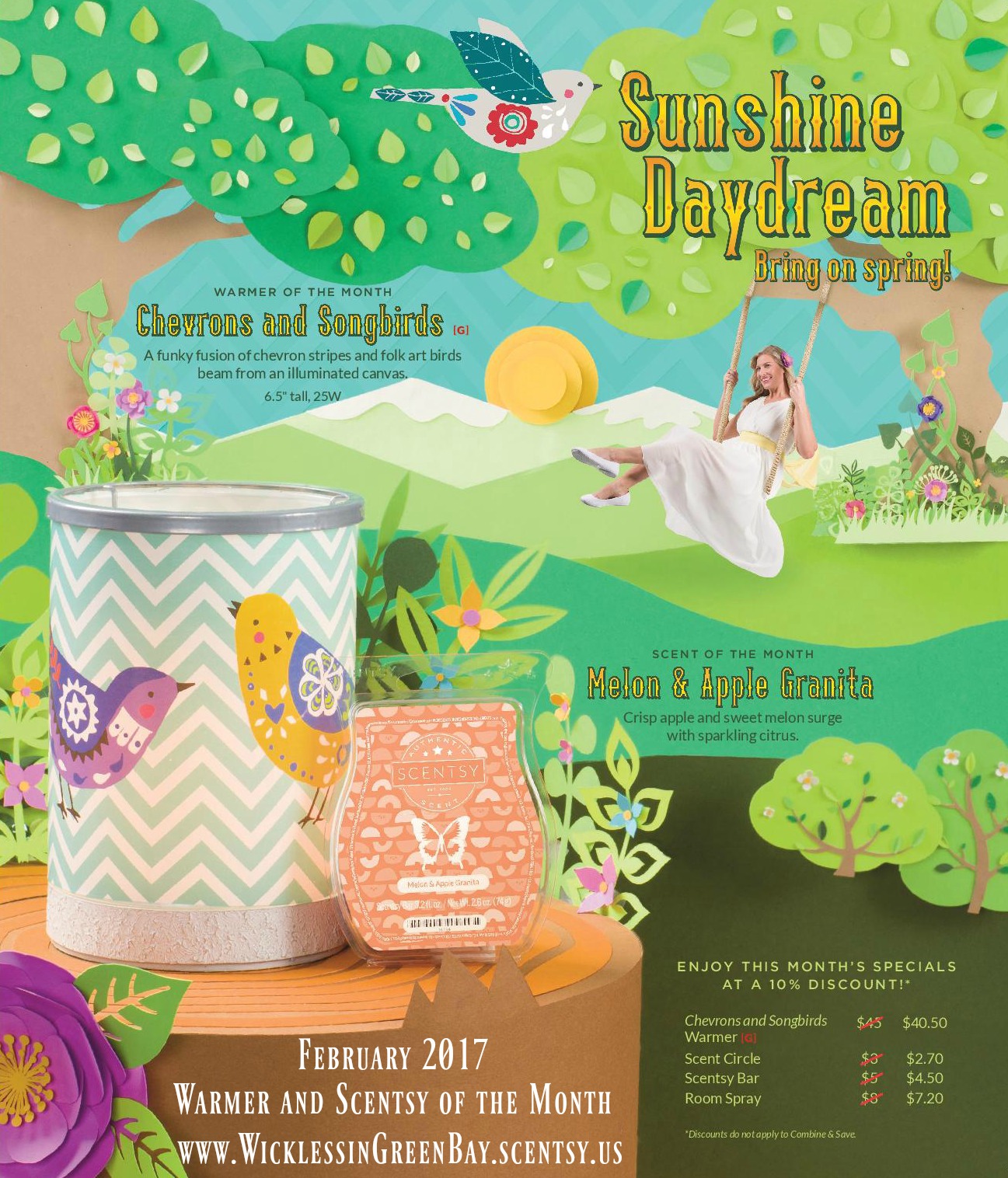 February 2017 Warmer of the Month
A funky fusion of chevron stripes and folk art birds beam from an illuminated canvas.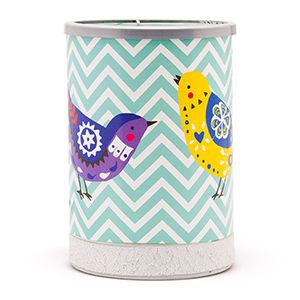 Enjoy this Months Special at 10% DISCOUNT!
Chevrons & Songbirds Warmer $45 $40.50
6.5″ tall, 25W
Available Online February 1st, 2017

---
Love It, Want It? Place your Pre-Order Today!
---
February 2017 Scent of the Month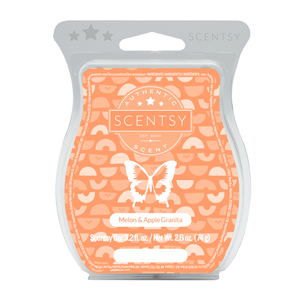 Crisp apple and sweet melon surge with sparkling citrus.
Scentsy Bar $5 $4.50
Room Spray $8 $7.20
Scent Circle $3 $2.70
Available February 1st, 2017

---
I am always online and available to chat on Facebook! Message with any questions!!!

---

Your #1 source for the latest Scentsy news and reviews. Shop for our latest products and have them delivered right to your door. Scent Delivered!
⭐ BUY ⭐ HOST ⭐ JOIN OUR TEAM ⭐ FUNDRAISERS ⭐


Latest posts by Barbara Volkema (see all)