Join My Scentsy Sample Club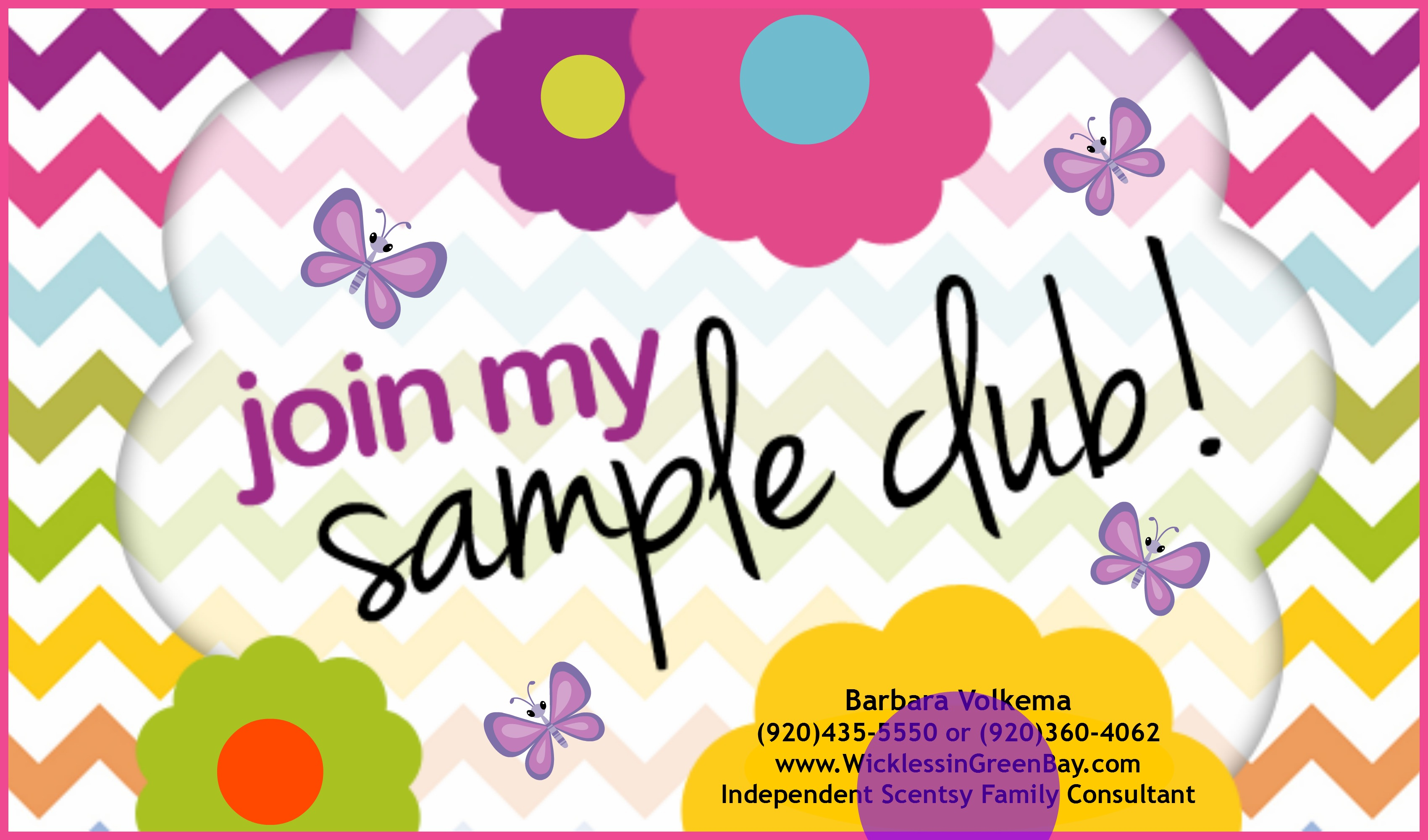 Would you like a sample of our current Scentsy Scent of the Month?  May receive in the  form off scratch and Sniff sticker during the hot summer months!
Request one below and watch your mailbox!
If you would like to request a catalog, please contact me HERE, or email me directly at WicklessinGreenBay@gmail.com!

Your #1 source for the latest Scentsy news and reviews. Shop for our latest products and have them delivered right to your door. Scent Delivered!
⭐ BUY ⭐ HOST ⭐ JOIN OUR TEAM ⭐ FUNDRAISERS ⭐


Latest posts by Barbara Volkema (see all)