Join Scentsy $49 – September 2017
Have you been thinking about joining Scentsy?! It's an amazing time to Join Scentsy! So we're offering a special Essential Starter Kit for the entire month of September 2017. The limited-time Starter Kit includes all the essentials to get a new Consultant started for just $49* (USD)
A new catalog season has begun! So now's the time for new beginnings.
---
What is included in Our $49 Essential Starter Kit?!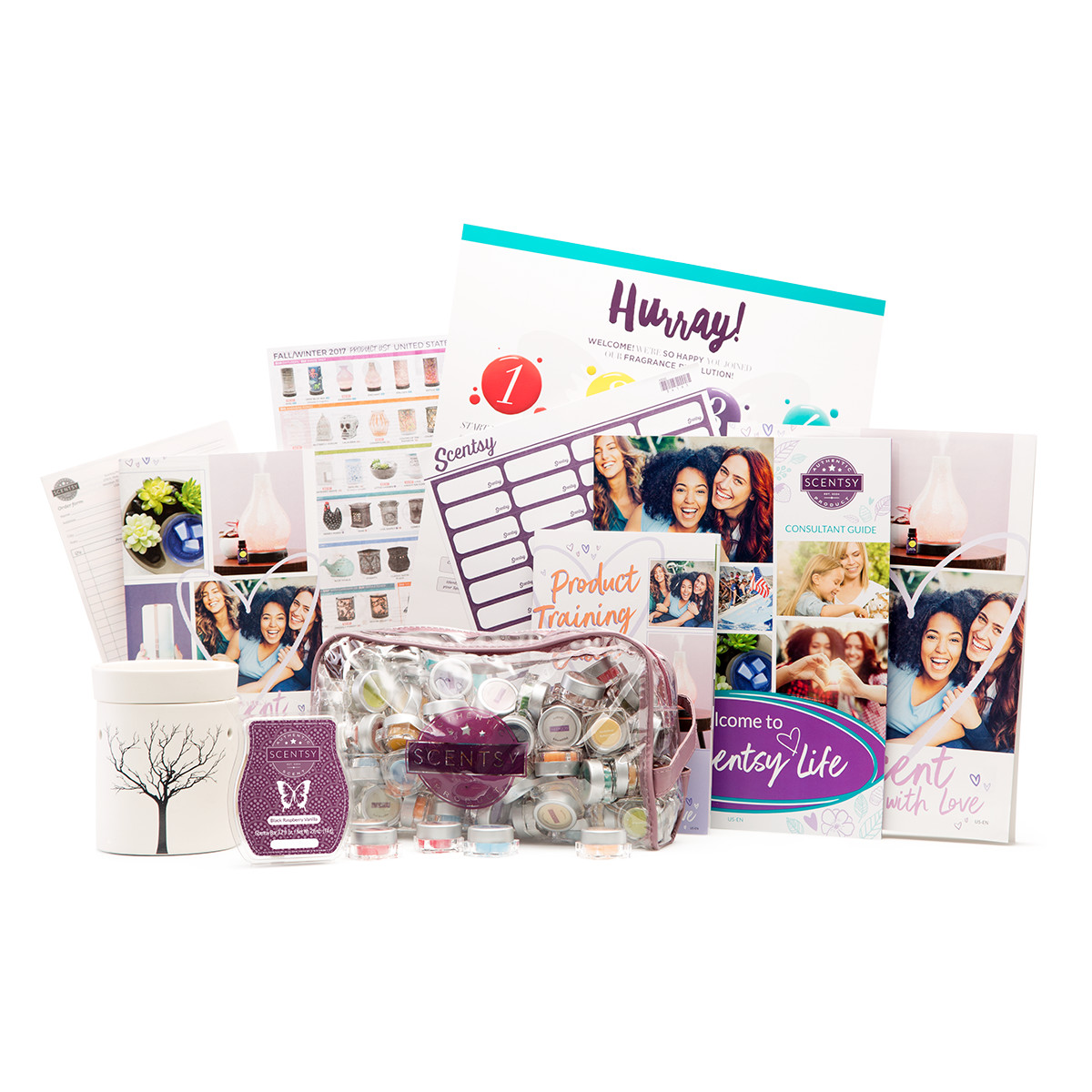 1 Scentsy Warmer
1 Scentsy Bar
1 pack of Order Forms
1 pack of Print-Your-Own Labels
1 Fall/Winter 2017 Mini Tester Set
1 Consultant Guide
1 Quick-Start Guide
1 pack of Fall/Winter 2017 Catalogs
1 pack of Product Lists
1 pack of Showcase Brochures
5 samples of Laundry Liquid
4 samples of Clothing Conditioner
*product kit may vary
---
Your Business — Your Way
How It Works

PARTY ON LOCATION
Share the Scentsy love in person—at home, at your favorite coffee shop or in the breakroom.

ONLINE PARTIES
We have high-tech tools to help you reach friends and customer near and far (and increase your sales).

LEAD A TEAM
Choose who you want to work with every day. Surround yourself with encouraging, motivated people.
---
Why You'll Love It

INCOME & BONUSES
Work for what you want. Earn extra income or REACH THAT GOAL and work to replace your 9-to-5.

INCENTIVES & REWARDS
We love celebrating you! Earn incredible vacations, bonuses and more for your hard work.

FRIENDSHIP & FUN
Be YOU and find lifelong friendships and amazing adventures.
---
What Does the Average Consultant Earn?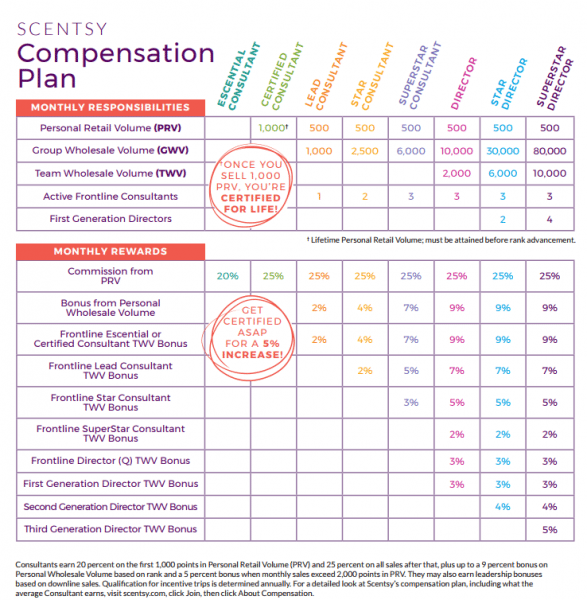 ---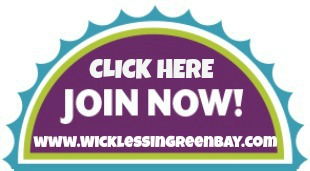 ---
I am always online and available to chat on Facebook! Message with any questions!!!


Your #1 source for the latest Scentsy news and reviews. Shop for our latest products and have them delivered right to your door. Scent Delivered!
⭐ BUY ⭐ HOST ⭐ JOIN OUR TEAM ⭐ FUNDRAISERS ⭐


Latest posts by Barbara Volkema (see all)