Chasing Fireflies – Trendy Mason Jar Warmer
Our September Warmer of the month was inspired by Scentsy President Heidi Thompson, "Chasing Fireflies". This captures the essence of carefree, playful summer evenings.
This pale-blue hand-painted warmer mimics a glass canning jar, complete with a silver ring. It is embossed with whimsical, dancing fireflies. When lit, the porcelain jar glows with a lovely warm light.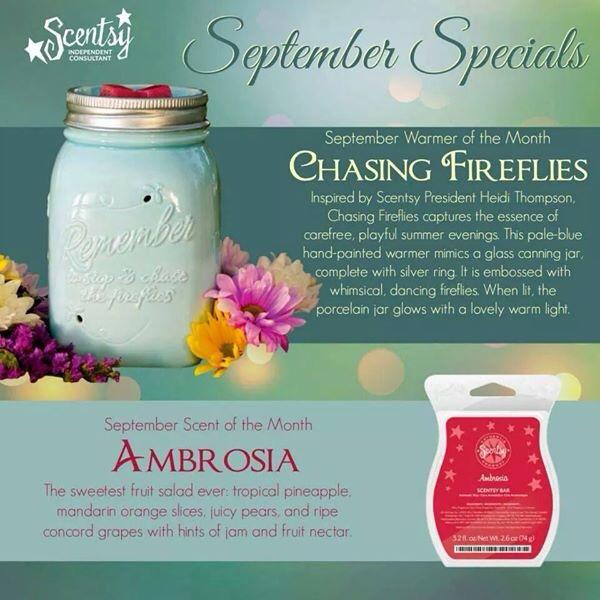 "Shine your light and illuminate your life, your heart, and your dreams. Recapture a childlike sense of wonder and adventure – and always remember to stop and chase the fireflies."                          — Heidi Thompson
Available September 1st, 2014
10% Off – Your Cost $31.50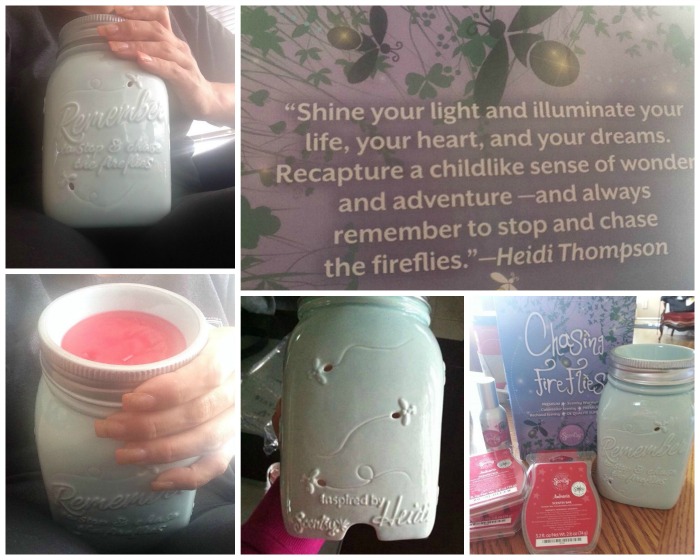 Feel Free To Contact Me For More Info. Via FB Message or Email WicklessinGreenBay@gmail.com
I am now accepting PRE-ORDERS for our "Chasing Fireflies" warmer or you can order online September 1st, 2014!  Please fill out the form below with your pre-order request, and I will be in touch with you to finalize the details!
#homebasedbusiness  #Scensty  #candles   #usa   #Canada   #Australia   #wahmoms   #sahmwahm

Your #1 source for the latest Scentsy news and reviews. Shop for our latest products and have them delivered right to your door. Scent Delivered!
⭐ BUY ⭐ HOST ⭐ JOIN OUR TEAM ⭐ FUNDRAISERS ⭐


Latest posts by Barbara Volkema (see all)