NEW! Simply Scentsy   
Each Simply Scentsy fragrance is the very essence of an ingredient — the spicy rush of cinnamon, the lush bloom of rose, the juicy heart of strawberry. Enjoy these scents on their own or combine them with one of your favorite Scentsy Bars for a personalized fragrance experience.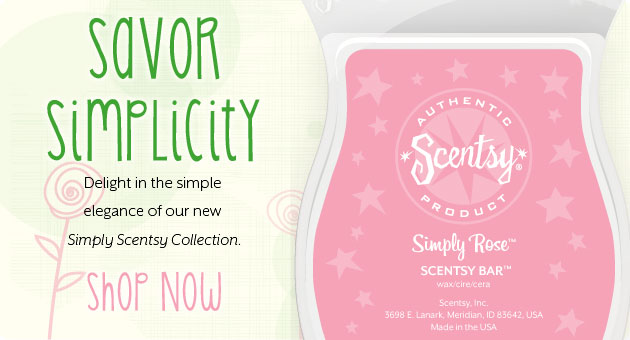 Cinnamon is used as a physical and emotional stimulant. Researchers have found that it reduces drowsiness, irritability, and the pain and number of headaches. In one study, the aroma of cinnamon in the room helped participants to concentrate and perform better.
Strawberries captivate our senses with their exciting, sweet and thrilling
scent, offering plenty of vitamins, proteins and minerals, which are so
important to our health. This lovely fruit is also beneficial for our nervous
system, calming and strengthening the mind, while fighting sleeplessness and
stress.
Vanilla has a commonly recognized smell. It has a distinguishing rich, sweet  aroma. It is a good choice for stress reduction, calming, comforting and  balancing; it has a sensual effect as well.
ScenTrend 2013

*Experience the very latest in home fragrance: Violet Leaf, Scentsy's ScenTrend 2013. Violet Leaf is a simple but amazing scent that captures the very essence of green — dewy, fresh, organic, and just a little floral. Add a cube or two of single-note Violet Leaf to your favorite Scentsy fragrance to customize your scent experience.

Perfect Mixing with Violet Leaf:
NEW! Simply Lime
My Home
NEW! Serene Green
NEW! Honeymoon Hideaway
Quiver
Apple Press
Route 66
Rio Beach
Lotus Cove
NEW! Posy Peach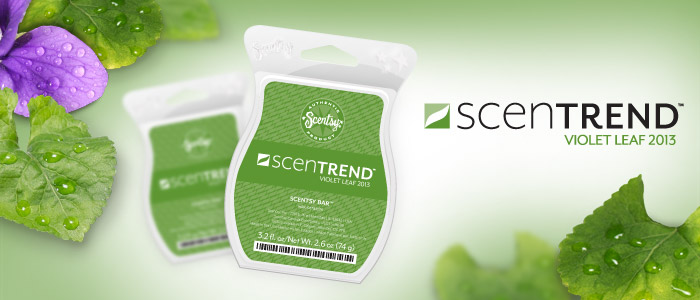 Your #1 source for the latest Scentsy news and reviews. Shop for our latest products and have them delivered right to your door. Scent Delivered!
⭐ BUY ⭐ HOST ⭐ JOIN OUR TEAM ⭐ FUNDRAISERS ⭐


Latest posts by Barbara Volkema (see all)