JUST RELEASED!! Meet Scout the Dragon!!
Newest Scentsy Buddy, Scout the Dragon, now available!
Most dragons breathe fire, but Scout prefers sharing happy Scentsy fragrances with everyone who enters his lair. Don't miss your chance to get your hands on Scout before he is gone forever! Once he's gone, he's gone for good!!
He is the newest limited edition buddy and is available only while supplies last!!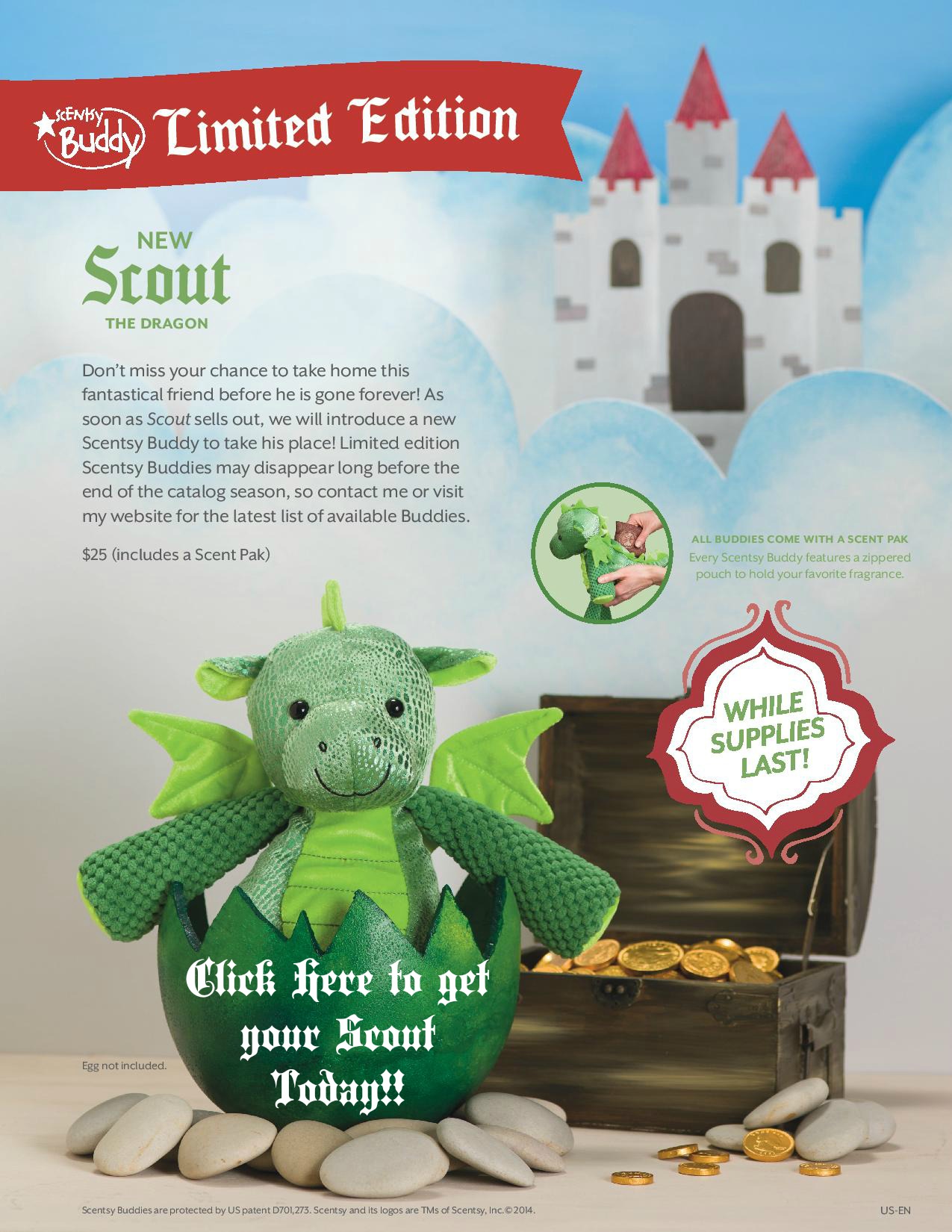 Feel Free To Contact Me For More Info. Via FB Message or Email WicklessinGreenBay@gmail.com
Your email address will not be published. Required fields are marked *

Your #1 source for the latest Scentsy news and reviews. Shop for our latest products and have them delivered right to your door. Scent Delivered!
⭐ BUY ⭐ HOST ⭐ JOIN OUR TEAM ⭐ FUNDRAISERS ⭐


Latest posts by Barbara Volkema (see all)