Big Apple Scentsy Warmer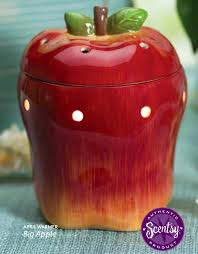 The Big Apple Scentsy Warmer is our Scentsy Warmer of the month for April 2013.  This Scentsy Warmer will smell as delicious as it looks when combined with the Scentsy fragrance of your choice. A fitting choice would be the Red Candy Apple, Apple Press or maybe Baked Apple Pie!  It is a premium 3 piece warmer with a base, a dish for placing your scented wax and then a top that completes the look.  It is high gloss, hand painted and looks good enough to eat!  Available April 1, 2013 and will be 10% off.                              Your Price:  $35.00 $31.50 (10% off) *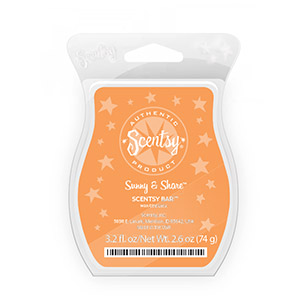 April Scent of the Month ☀ Sunny & Share
A sunny shore washed clean by a spring shower – soft sea air, golden citrus, and dewy driftwood scattered with white beach daisies.
Scentsy Bar $5 $4.50*                                            Scent Circle $3 $2.70*                                              Room Spray $8 $7.20*



Sign up for my Scentsy newsletter and receive a monthly email announcement informing you about new Scentsy warmers, specials, and new Scentsy products, scents, and fragrances. Thank You for shopping Scentsy.
*Discounts do not apply on Combine and Save.

Latest posts by Barbara Volkema
(see all)