Welcome Spring!!!
Wellies A perfect pair for puddle jumping! Relive those carefree childhood days spent splashing through the rain with Wellies, a warmer just begging to ring in spring.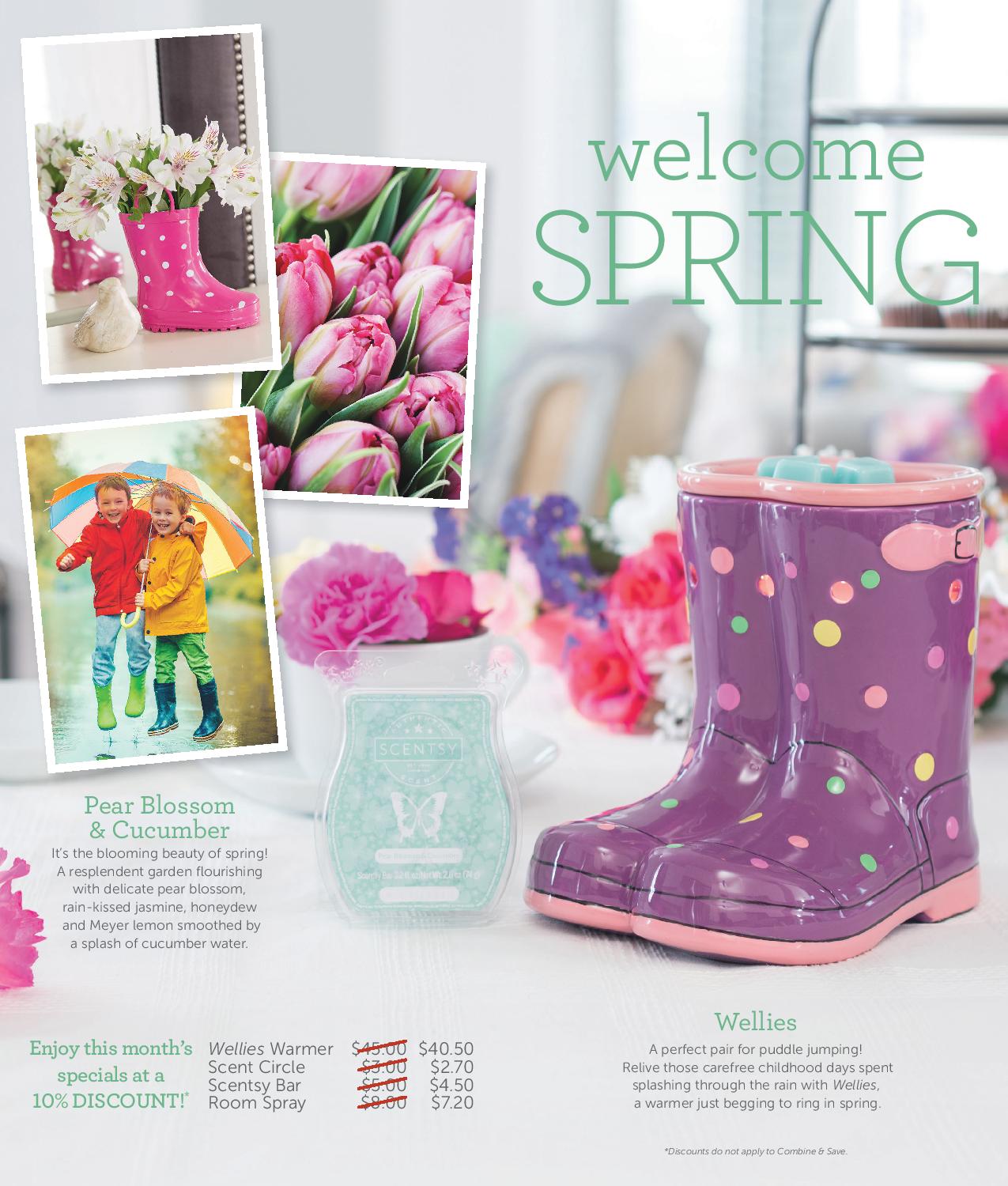 ---
February 2016 Scensty Scent of the Month
Pear Blossom & Cucumber: It's the blooming beauty of spring! A resplendent garden flourishing with delicate pear blossom, rain-kissed jasmine, honeydew and Meyer lemon smoothed by a splash of cucumber water.
---
Enjoy this Months Special at a 10% Discount in February!!!
Wellies Warmer $45.00 $40.50
Scent Circle $3.00 $2.70
Scentsy Bar $5.00 $4.50
Room Spray $8.00 $7.20

---
Available February 1st, 2016 Online or Contact me Below to Pre-Order Yours Today!!!
I am always online & available to chat on Facebook! Message if you have any questions!!!

---
I am also just a call/text away at {920} 360.4062
---
Your email address will not be published. Required fields are marked *

Your #1 source for the latest Scentsy news and reviews. Shop for our latest products and have them delivered right to your door. Scent Delivered!
⭐ BUY ⭐ HOST ⭐ JOIN OUR TEAM ⭐ FUNDRAISERS ⭐


Latest posts by Barbara Volkema (see all)