Scentsy®  Simply Fragrances

Simply Scentsy Collection
Each Simply Scentsy fragrance is the very essence of an ingredient — the refreshing zest of lemon, the earthy heart of patchouli, the tart and sweet bite of apricot. Enjoy these scents on their own or combine them with one of your favorite Scentsy Bars for a personalized fragrance experience.
NEW Simply Apricot – The luscious flavor of a sun ripened apricot will brighten your home when you use our new Simply Apricot Scentsy Bar. It carries a single note of golden apricot fruit, ripe and bursting with deliciously sweet, sugary nectar.
Your Price – $5.00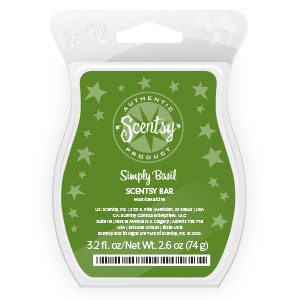 NEW Simply Basil – Bring the ambrosial aroma of freshly picked basil leaves indoors by using our new Simply Basil Scentsy Bar. Its warm, sweet, and subtly spicy fragrance will create a sharp, green atmosphere in any room.
Your Price – $5.00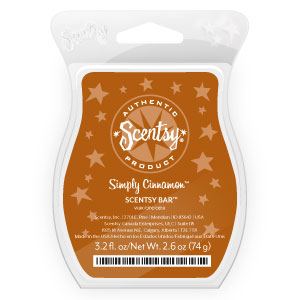 Simply Cinnamon – Appeal to your inner gourmand by indulging in the pure aroma of your favorite piquant spice. With our new Simply Cinnamon Scentsy Bar, you'll be able to experience the sharp, spicy, and naturally sweet fragrance of freshly ground cinnamon bark.
Your Price – $5.00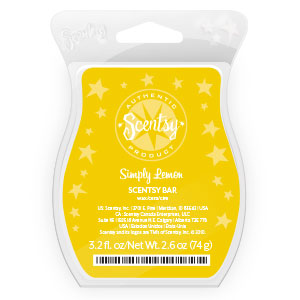 NEW Simply Lemon – Indulge in the sunniest scent of the season by using our new Simply Lemon Scentsy Bar. It features the bright aroma of freshly squeezed summer lemons in a single note.
Your Price – $5.00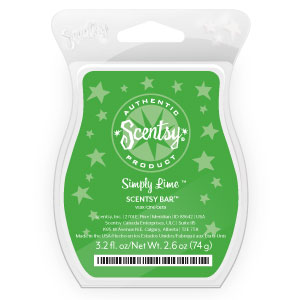 Simply Lime – Give yourself a happy hour anytime you wish by surrounding yourself with the fresh and bubbly fragrance of pure lime. Our Simply Lime Scentsy bar has captured the invigorating essence of this green citrus, with an aroma that's bright, tangy, and effervescent.
Your Price – $5.00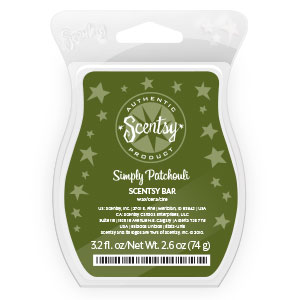 Simply Patchouli – Indulge in the rich, spicy aroma of exotic patchouli flower by using our new Simply Patchouli Scentsy Bar. Its scent is dark, warm, and surprisingly woody, making it perfect for those who enjoy musky, organic scents.
Your Price – $5.00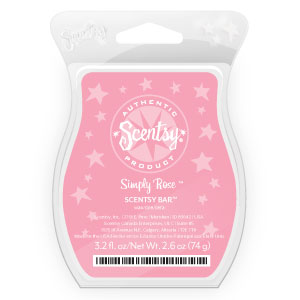 Simply Rose – There's no flower that captures the essence of romance as well as a pink rose. Ravish yourself with its lush, feminine aroma by using our new Simply Rose Scentsy Bar. Only the scent of a rose's fresh, blushing petals will be found in this enchantingly scented wax.
Your Price – $5.00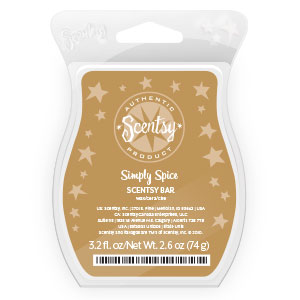 NEW Simply Spice – Treat yourself to the yumminess of your favorite holiday spices all year long by using our new Simply Spice Scentsy Bar. No matter what the season, you'll be surrounded by the pure fragrance of warm, sweet baking spices that will make your mouth water.
Your Price – $5.00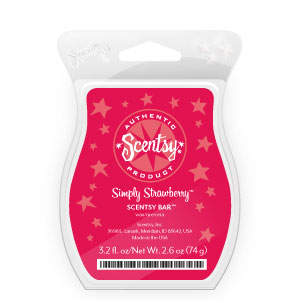 Simply Strawberry – Give your taste buds something to long for by taunting them with the true to life fragrance of our Simply Strawberry Scentsy Bar. You'll experience the lush, intensely sweet aroma of wild mountain strawberries found on a brisk walk through nature.
Your Price – $5.00

Simply Vanilla – Get feeling cozy in no time by using our new Simply Vanilla Scentsy Bar. This fragrant wax contains one note: traditional and comforting vanilla. You'll be wrapped up in its soft, soothing, creamy essence as soon as you put it in your Scentsy Warmer.
Your Price – $5.00

Please contact me if you have any further questions. I can be reached @ WicklessinGreenBay@gmail.com
Send me a message on Facebook –  

Or Click HERE

Latest posts by Barbara Volkema
(see all)