Scentsy® Holiday Collection 2013
The 2013 Scentsy Holiday Collection (available October 1st, 2013) includes wick-less candle warmers for Christmas, Hanukkah and all your Winter Holidays. Its time for the Holidays and Scentsy has some really nice Wick-less Candle Warmers for winter 2013. *Scentsy Holiday Warmers are available on a seasonal basis and while supplies last.

 Scentsy® Wick-Less Candle Warmers
NEW Snowman                                                                                                                           Whats the best way to spend a snow day? Building the perfect Snowman, of course! Snowman is a cherry figure come to life, with black button eyes and a cute carrot nose. Wrapped up in a blue-and-green scarf and hat, this is one snowman you can bring inside! *Designed to match our October Hostess Exclusive Snowman Cookie Jar – Available October 1st, 2013.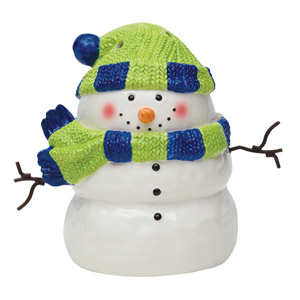 Your Price: $35.00

NEW Saint Nick
Saint Nick is an adorable portrait of everyone's favorite jolly old elf, complete with rosy cheeks and a flowing beard! Remove his red stocking cap and you'll find a warmer dish nestled inside!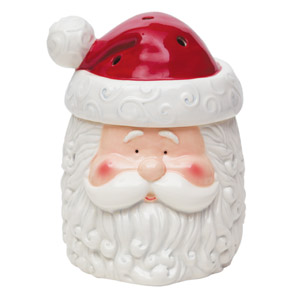 Your Price: $35.00

All Wrapped Up
It's the perfect present. A Christmas-green gift box is speckled with festive polka dots and topped with a bright red bow. Take All Wrapped Up home as a great gift for you or your favorite Scentsy lover.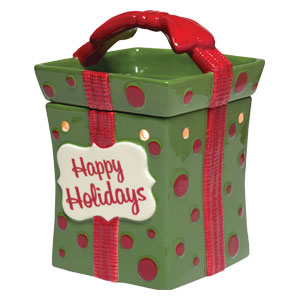 Your Price: $35.00

Holiday Lights                                                                                                                                   You wait in the dark in anticipation — and with the flick of a switch, lights in blue, green, and yellow sparkle to life! Bring the cheer and anticipation of the season home with Holiday Lights, a homey warmer spangled with old-fashioned Christmas bulbs. Each light glows from within when the warmer is lit, contrasting with the deep-red finish.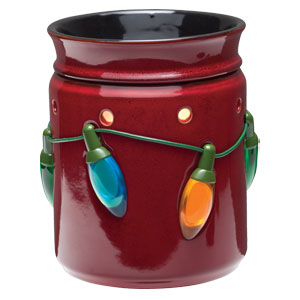 Your Price: $35.00

Menorah
Nine softly lit candles surround Menorah, a festival of lights and rededication. Azure over amber, this warmer features unique color variation and a high-gloss reactive-glaze finish. Each flame is a vent hole, designed to fill a room with the delicate appearance of candlelight.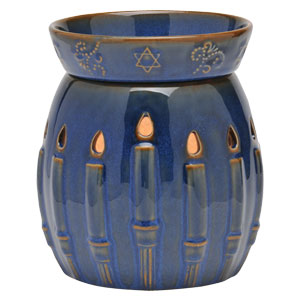 Your Price: $35.00

'Tis the Season
'Tis the Season is the answer to the burning question: "Is it Christmas yet?" Help your little ones – or yourself! – keep track of the days until Santa's arrival with this cheery green-and-red warmer.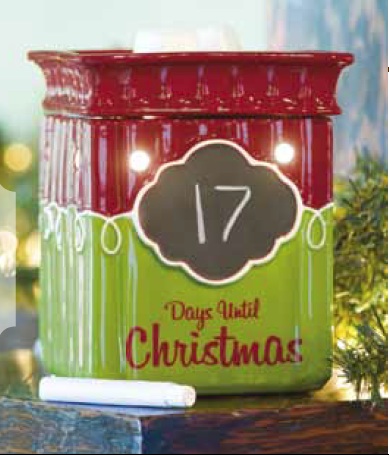 Your Price: $35.00

Silhouette Collection
One Silhouette Wrap included with the purchase of a warmer. Wraps are designed to fit over Silhouette Collection. Expand your Silhouette Collection by purchasing additional wraps individually for $12. each.
NEW Snowburst
Snowflakes float across a shiny red backdrop – flip the switch and watch Snowburst come to life.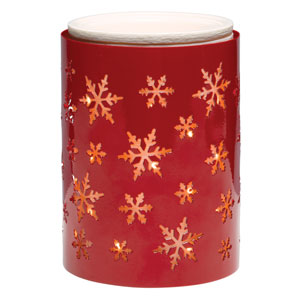 Your Price:
$40.00 Warmer + wrap
$12 wrap only

Joy to the World
Bright baubles glow from within in Joy to the World.
Your Price:
$40.00 Warmer + wrap
$12 wrap only

Nativity
Let the peaceful scene of Nativity bring a joyful light to your home.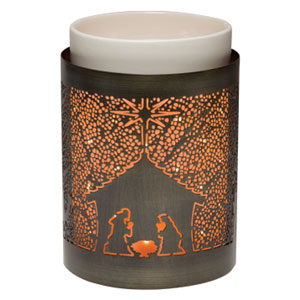 Your Price:
$40.00 Warmer + wrap
$12 wrap only

Celebrate the Season with Plug-In Scentsy Warmers
Blizzard
Escape the winter chill with the warm glow of Blizzard. When unlit, Blizzard's snowflakes charm as they fall across the glossy white base and scalloped dish — turn Blizzard on, and perfectly placed cutouts cast a whimsical winter wonderland pattern.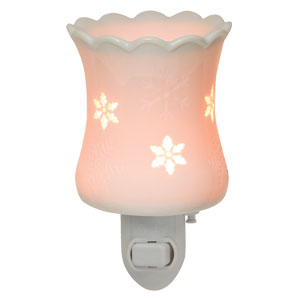 Your Price: $20.00

Bluster
To make the perfect snowman, it takes plenty of snow, a carrot, two lumps of coal — and a little magic, of course! This jolly, happy soul is snuggled in a striped scarf and fairytale top hat.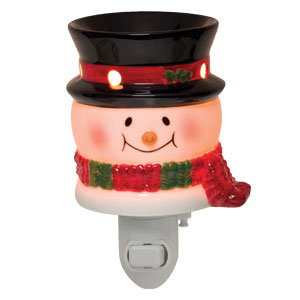 Your Price: $20.00

Gingerbread
You won't have to run to catch this gingerbread man! Gingerbread features a high-gloss cinnamon-red base encircled with whimsically decorated cookies.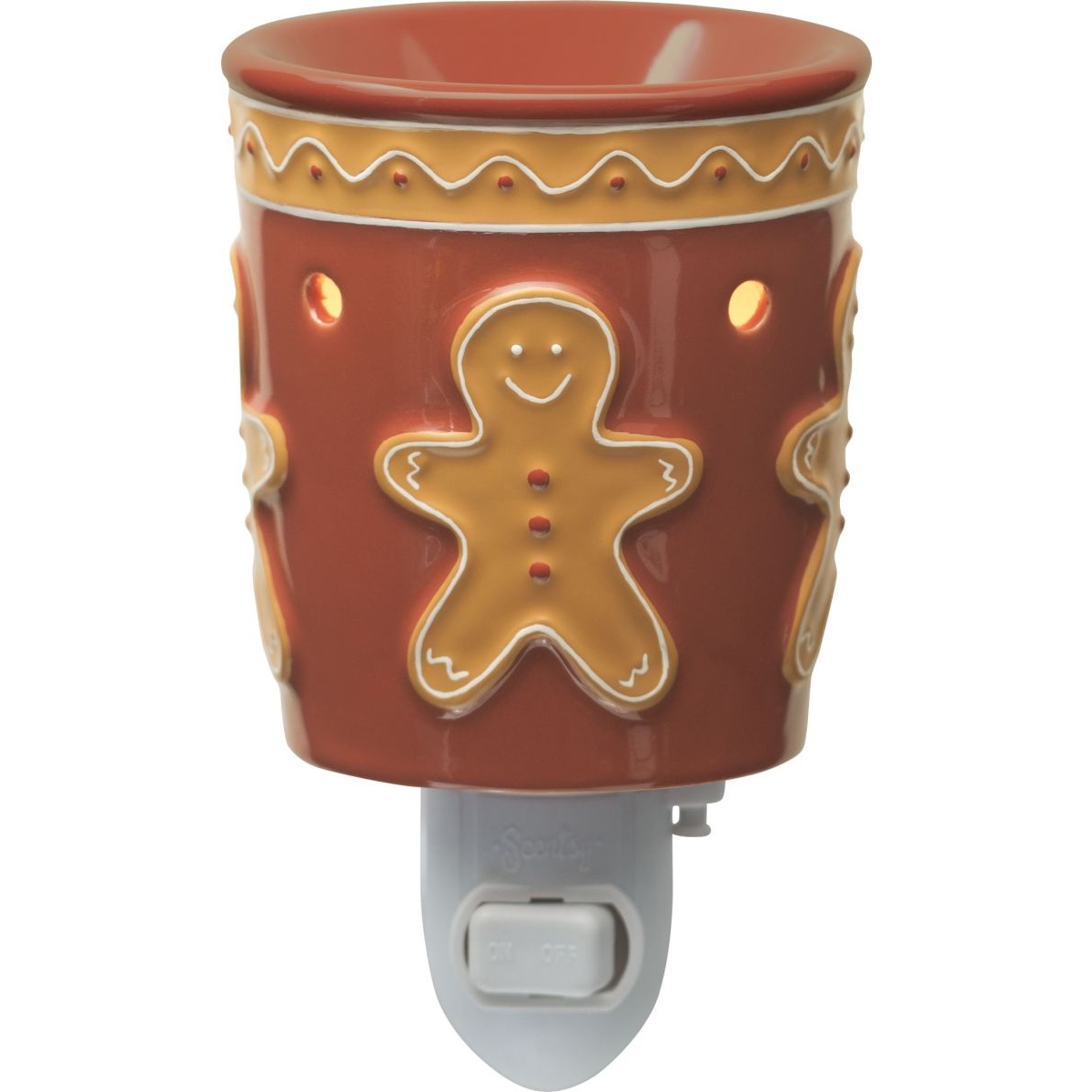 Your Price: $20.00

Silent Night
Recalling the long ago night in Bethlehem where it all began, Silent Night features a Nativity scene lit from within.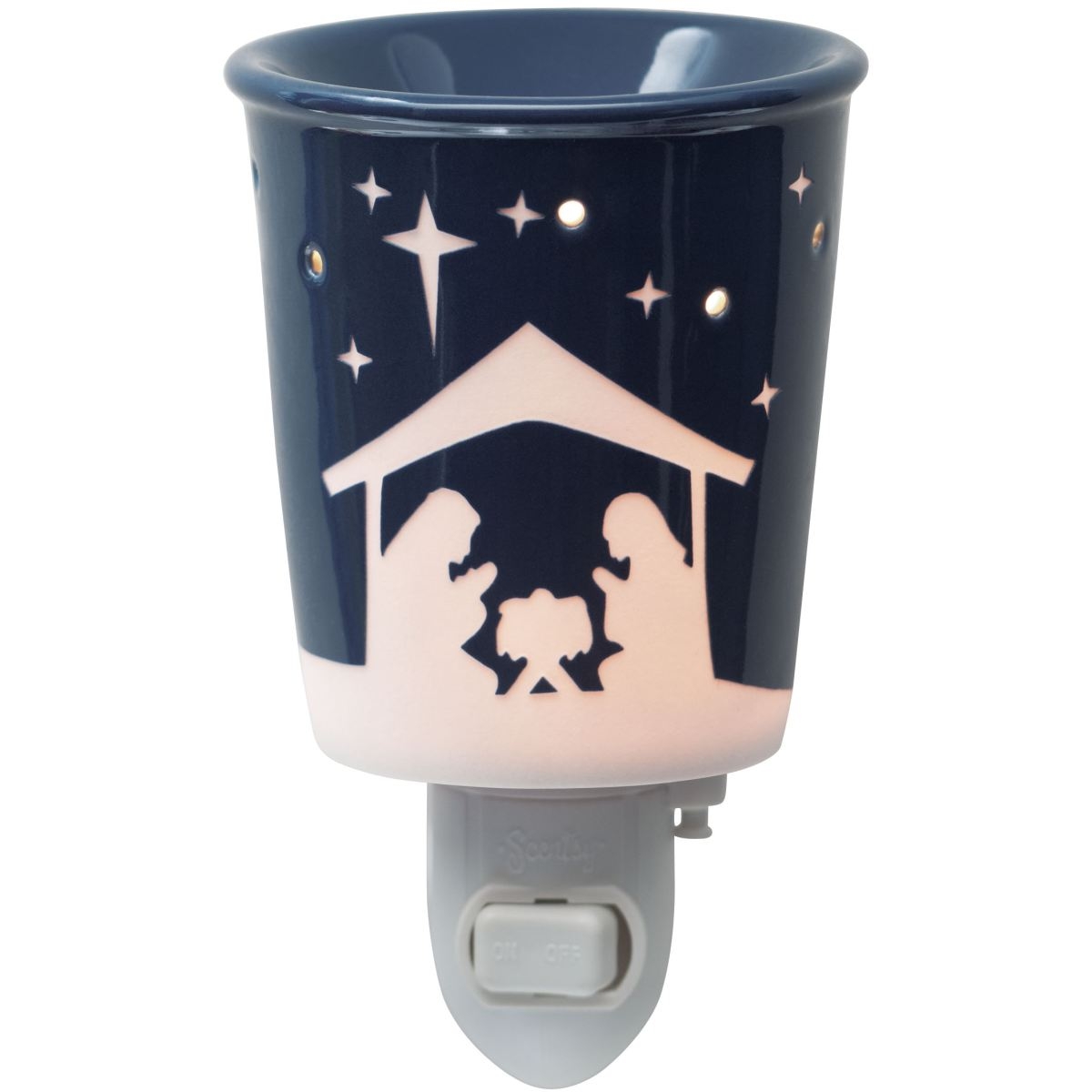 Your Price: $20.00

NEW Magnus the Moose
Meet Magnus, the newest holiday Scentsy Buddy! This soft, cuddly moose is ready for new adventures. Pair Magnus with your favorite fragrance for the perfect present. Includes one Scent Pak.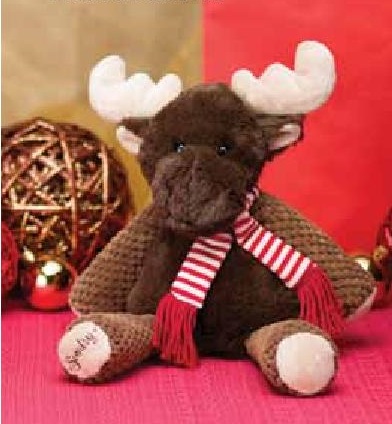 Your Price: $25.00

NEW Hardy Holiday Collection* – Enjoy your favorite Scentsy Purse & Pocket and Bath & Body products in special holiday Scentsy fragrances! Hand Sanitizer, Hand Soap, Hand Cream and SPF Lip Balm. *Only available as a Handy Holiday Collection set. Not available to purchase separately.
NEW Frosted Ginger Cookie
Chewy brown sugar spiked with warming ginger and fragrant vanilla.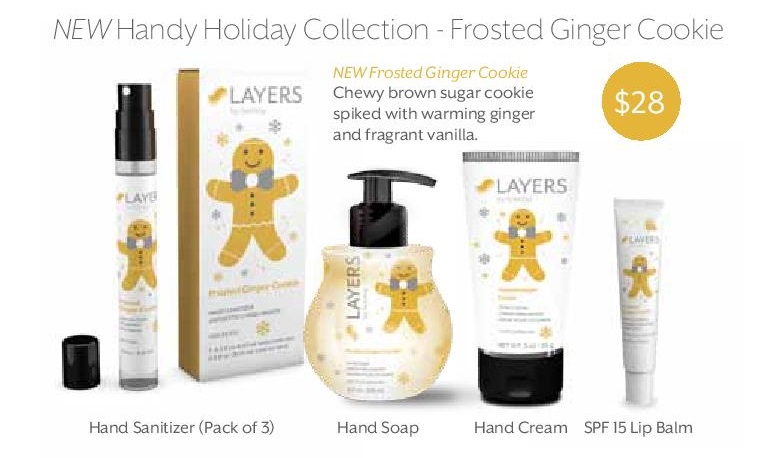 Your Price: $28.00

NEW Peppermint Dreams
A warm rush of chocolate cupcake sweetness cooled with a blast of fresh mint.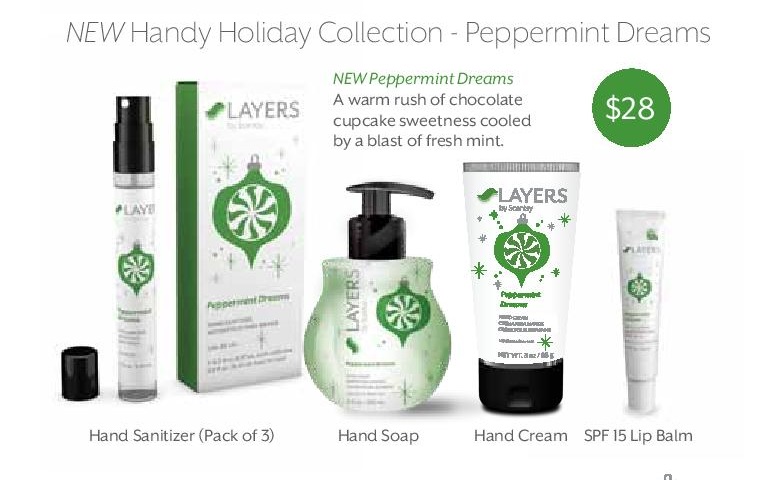 Your Price: $28.00

Please contact me if you have any further questions. I can be reached @ WicklessinGreenBay@gmail.com
Send me a message on Facebook –  

Or Click HERE

Latest posts by Barbara Volkema
(see all)