Scentsy introduces a New Monthly Subscription VIP program
Imagine a community of passionate fans, rewarded purely for their LOVE of Scentsy products. 
Become a member to experience VIP benefits:
Exclusive offers
Free Samples
No commitments

Scentsy's New Monthly Subscription VIP program is a subscription-based service designed to make it easy for our passionate Scentsy fans to never run out of their favorite products. Our new program, will officially launches Sept. 10, 2015, Our VIP program will let customers place recurring orders without having to attend a party or call a Consultant.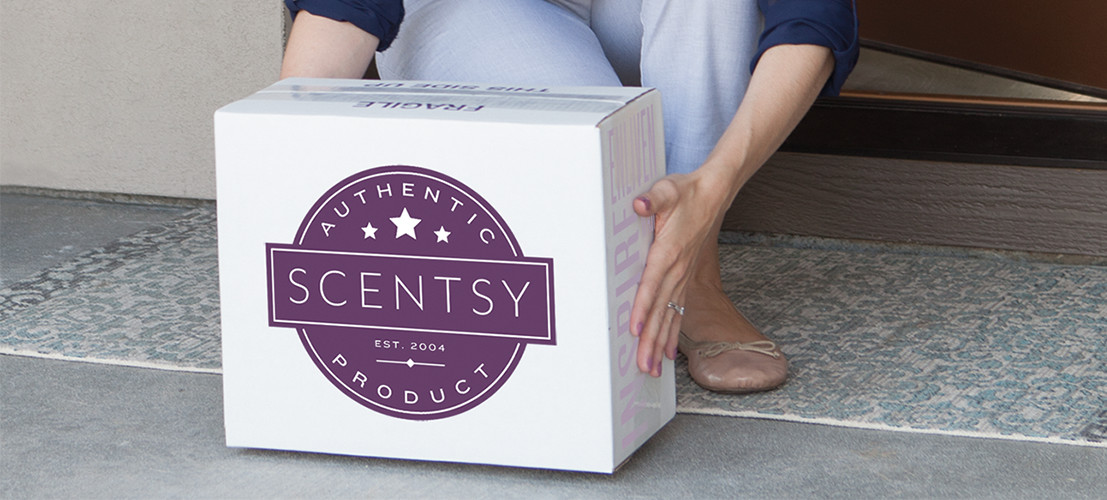 VIP members can choose their order frequency and get free shipping in the contiguous United States for orders of $60 or more. What's more, VIP members will have the option of adding one of our best-selling fragrances in a Scentsy Brick — that same Scentsy wax you know and love, but in a package five times larger than our traditional Scentsy Bars!
At launch, our VIP members will be able to select from two bundles:
A NEW Scentsy Oils bundle that includes our three Essential Oils – Eucalyptus, Lavender and Peppermint – and your choice of any of our twelve 100% Natural Oils.
Our incredibly popular Laundry Love bundle, which includes Laundry Liquid, a tub of Washer Whiffs and two packs of Dryer Disks.
We're starting this program small, but we'll add enhancements based on requests from our Consultants and customers.
---
• I want to make sure you know you will need to place your VIP orders using the link www.WicklessinGreenBay.scentsy.us starting Sept. 10.
• In the meantime, I encourage you to create a customer profile on my website, if you haven't already done so. It's as easy as visiting my website www.wicklessinGreenBay.scentsy.us and in the upper right corner, click on the Login/Register link and enter your information.
• Having a customer profile will make it easier for you when you begin your VIP subscription.
---
Scentsy Monthly VIP Program FAQs
What is the Scentsy VIP Program?
The VIP Program is a subscription service that allows Scentsy customers to automatically receive select consumable products at the frequency of their choice. In addition to the convenience of automatic shipments, subscribers also receive discounts on shipping, access to exclusive product bundles, Scentsy Bricks, free samples and the opportunity to provide valuable feedback to help shape the program going forward. VIP customers may cancel their membership at any time.
What are "consumable" products?
Consumable products are used up over a relatively short period of time and therefore frequently replaced. Examples include Scentsy Laundry products and Scentsy Oils
Will the VIP Program replace the existing Customer Loyalty Program?
At launch, both programs will be available simultaneously. We will reevaluate this strategy depending on the success of program and customer demand.
How does the VIP Program differ from the Customer Loyalty Program?
Both programs allow customers to create and edit subscriptions at the frequency of their choice. However, VIP Program subscribers receive discounts on shipping, access to exclusive offers and free samples. Participants can sign up for our New VIP program by visiting: www.WicklessinGreenBay.scentsy.us on September 10th, 2015.
You can sign up for Our Current Customer Loyalty Program @ https://wicklessingreenbay.scentsy.us/Buy/CustomerLoyaltyInfo
The Customer Loyalty Program is a point-based program where customers earn points that can be redeemed for product discounts.
When does the program begin?
The program officially launches Sept. 10, 2015, which is when VIP subscriptions can be selected at https://wicklessingreenbay.scentsy.us/
---
ENROLLMENT
Is there a cost to enroll in the VIP program?
No.
How does a customer enroll in the VIP Program?
Visit https://wicklessingreenbay.scentsy.us/ to enroll on Sept. 10, 2015, Scentsy VIP will officially launch and customers can enroll and select their product subscription. VIP members' feedback will continue to be important to the successful evolution of the program.
Can customers change their subscription?
Customers may submit their subscription and contact information (name, billing, shipping, email, phone, password) at launch by logging in to their account on ScentsyVIP.com. In the future, they will have the ability to change shipping and billing dates.
When can subscriptions be edited?
Customers can modify their subscription up to seven days before it ships.
What happens if the credit card associated with a subscription is declined?
When a credit card associated with a subscription order is declined, we will try to process the order two more times. The customer will be notified via email after each processing attempt. If a card is declined a third time, the subscription will be deactivated. To reactivate a subscription, the customer will need to visit the subscription page to update their credit card information and reactivate the subscription. Items in a subscription will not be shipped until the subscription is reactivated with a valid credit card.
---
SHIPPING
When are subscriptions shipped?
Shipments may be set at 1-, 2-, or 3-month intervals.
What will customers be charged for shipping?
Program participants in the continental United States will not be charged a shipping fee! Program participants in Alaska, Hawaii, U.S. territories and Canada or residing at APO/FPO addresses will be charged a reduced shipping fee of 10 percent with a maximum of $10 per subscription.
Where will VIP orders be shipped?
The product will be shipped to the address the VIP member specifies when they set up their VIP account.
What happens if an item in a subscription is on back order?
In the event that a product is not immediately available to ship from our distribution center, we will send a partial shipment including only the items that are currently in stock. Any items that are not immediately available to ship will be sent separately at no cost to customers as soon as that item becomes available to ship.
---
I am always available to chat on Facebook!  I would love to chat with you, send me a friend request at https://www.facebook.com/barbara.volkema and I'll respond right away.
---
Thank You  for Your Love & Support. My Home-Based Business is a Success because of YOU!!!
Barbara & Family XOXO
---


Your #1 source for the latest Scentsy news and reviews. Shop for our latest products and have them delivered right to your door. Scent Delivered!
⭐ BUY ⭐ HOST ⭐ JOIN OUR TEAM ⭐ FUNDRAISERS ⭐


Latest posts by Barbara Volkema (see all)