Scentsy® Opportunity – a DREAM job!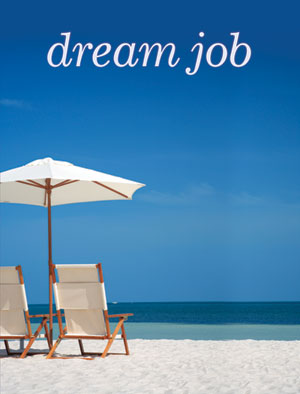 A woman was interviewing for a job and the owner asked about compensation, to which the woman replied:
1. First, I want 25% commission on everything I sell and a 5% bonus if I do well.
2. I expect to receive a $250 bonus for meeting goals within my first 70 days.
3. I want the opportunity to earn free merchandise every month based on my sales.
4. I expect you to provide me with the very… best website, free online training, plus leadership training in great places like the Caribbean.
5. If I bring in and train any new sales people, I think I deserve 9% of their sales, and, if they do well when they first start, I expect that you reward us both with free product bonuses.
6. I would like the opportunity to rapidly advance within the company.
7. When I do well, I expect LOTS of praise and recognition, plus free products, special awards, fabulous trips, and even cash bonuses.
8. I would like my family and friends to work here also.
9. By the way, I need to set my own schedule and work only when it suits me and my family.
So……..when can I start?
After the owner recovered from shock, he ROARED with laughter, "Lady, you can't be serious! You're dreaming! You'll never find an opportunity like that ANYWHERE! And IF you do……come back and get me because I want to work with you!"
These are the many Scentsy opportunities that await you. It truly is a DREAM JOB! I love Scentsy and the opportunity and flexibility it allows for me and my family! It can happen for you, too! What are you waiting for? Come join us!
For the price of 1 night at the Movies with your Family…you could invest in your own Scentsy Candle Business!!!

 Current Open Countries
to Sign up online …. it's Easy!!!
Click on the arrow below and you will be taken to Join Scentsy, Starter Kit, Compensation and Benefits and FAQs … YOUR Opportunity Awaits!!!
Opening October 1st, 2013
Check back for further information a it becomes available
Please contact me if you have any further questions. I can be reached @ WicklessinGreenBay@gmail.com
Send me a message on Facebook –  

Or Click HERE

Latest posts by Barbara Volkema
(see all)