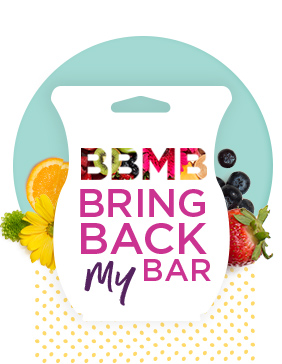 SCENTSY BRING BACK MY BAR – SPRING|SUMMER 2018
THE VOTES ARE IN!  The voting has been closed and your nominations tallied. With over 3.1 million Scentsy Bring Back My Bar votes during our voting period, we would like to announce the top 20 fragrances that will be available during the month of July. Twice a year, one of our popular promotions is when we bring back certain scents for only one month.
Available Online June 1st, 2018

---
Here are the fragrances coming back July 1st, 2018!!!
♡ Bamboo Yuzu – Imagine a Japanese garden as you breathe in dewy bamboo, tranquil lotus flower and fresh yuzu with hints of sage.
BananaBerry – The perfectly paired fruit scents of fresh strawberries and succulent bananas are rounded out with a custard cream aroma.
Blackberry Meringue – Blackberry, sugared fig, black plum and a pinch of ground spice mingle deliciously in this to-die-for sensory dessert.
♡ Bora Bora Blossom – Get lost in a balmy combination of succulent island fruits and lush orchid, balanced with a kiss of fresh, green violet leaf.
Buckleberry – Sun-ripened berries and the rich crumbly coffee cake.
Business Casual – A fusion of exotic cardamom, intriguing caraway, lively pepper, and fragrant woods with a powdery wisp of orange blossom.
♡ Cherry Clove Chutney – Crushed bing cherries, cloves, and cinnamon.
Grape Granita – Sun-warmed grape and pineapple with undertones of honeysuckle.
Hemingway – Rich, ripe apples and warm, woody accents of sandalwood and cedar with hints of spice.
Lemon Coconut Chiffon – Melt-in-your-mouth lemon custard layered with butter cake and sprinkled with toasted coconut.
♡ Lemon Lavender – Inviting blend of tangy lemon and sweet lavender flowers.
♡ Lotus Cove – A splash of sea air, earthy lavender, and water flowers anchored by rustic driftwood.
♡ Marshmallow Mint – Buttermint and marshmallow make merry beneath an amber veil.
Sea, Sun & Fun – A splash of salt water, an orange twist, scattered lily petals and rays of sunny amber.
Sedona Sunset – Just as the setting sun paints the desert sky, flamboyant desert lily and vanilla orchid enliven creamy coconut milk and ethereal jasmine.
Silhouette – Heliotrope and orange Blossoms with whispers of lavender and patchouli.
Sweet Plum Pastry – Black Plum & toasted coconut garnish a marshmallow cloud.
Woodland Suede – Retreat to a tranquil, wooded wonderland redolent with red oak, smoky cedar, suede musk and bright winter lemon.
Zen Garden – The freesia and water lotus offer a gentle perfume of rare flowers while the melon rounds out the profile with a hint of honey and a slightly musky scent
Zephyr – A strong exotic combination of woody French lavender, buttery suede, and rich woods.
---
Five more favorites!
In addition to the 20 fragrances we announced April 17, we're adding five extra bars to the list! These bars just barely missed the top 20, and are fan favorites here at the home office! Check them out:
Coconut Flower – Graceful tropical blossoms meet luscious pineapple and the subtle scent of coconut milk in a feminine floral fragrance.
Fresh Cut Daisies – A meadow awash in summer blooms: freshly cut grass and clover with daisies, buttercups, and ivy.
Watermelon Mint – A chilled slice of sweet watermelon, sprinkled with bracing fresh mint, makes a refreshing summer treat.
White Sands – Night-blooming jasmine softened by coconut milk and rice, enveloped in the gentlest breeze.
Yuzu Dragon – A burst of fruit that simply sparkles: fresh guava and honeyed nectarine spiked with exotic dragonfruit and yuzu.
---
All 25 fragrances will be available for you and your customers to purchase July 1. Each Bring Back My Bar is $6, or choose from the options below and save:
2 Scentsy Bars: $11 ($1 off)
6 Scentsy Bars: $30 (Buy 5, get 1 free)
All 25 fragrances: $126 ($24 savings


---
Available Online June 1st, 2018

---
Love It, Want It? Place your Pre-Order Today!