Great Pride in Our Products – Buy Scentsy®
It's a Party, July's Warmer of the Month, did not pass our design quality control checkpoints.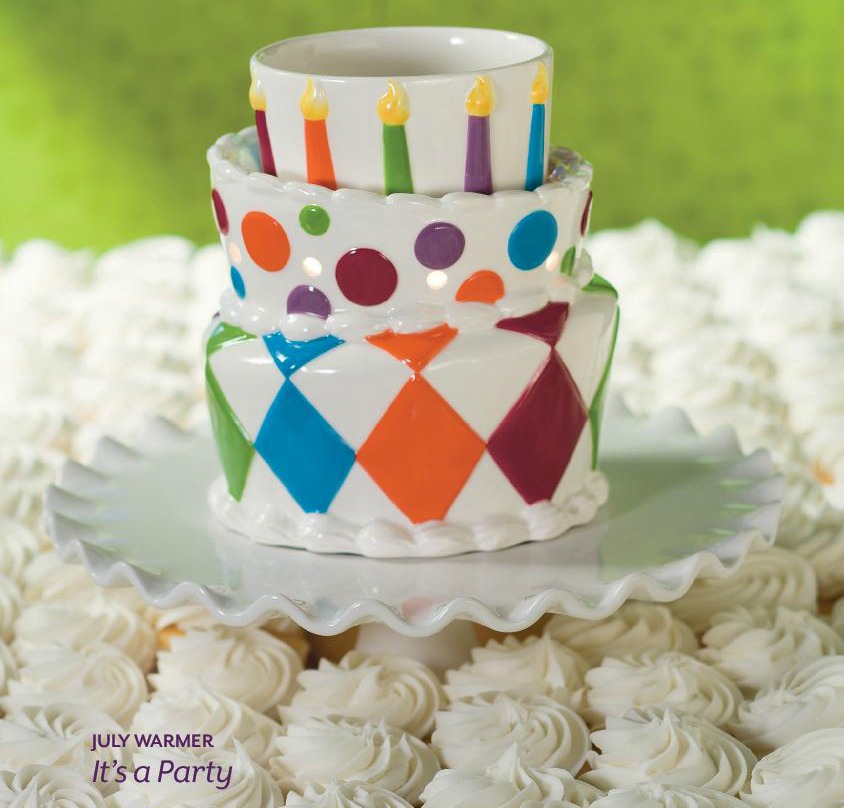 Many Scentsy Warmers are hand painted by skilled artisans, and while we expect a small amount of variation based on each artist's unique brushstrokes, the variation in this case is too great to meet our standards. As a result, we will not be shipping, selling, or promoting It's a Party as the July 2014 Warmer of the Month.
Instead of a warmer, we are offering the following –  July 2014 Bring Back My Bar (BBMB) Special!
BBMB 12-pack Special:
Order 12 BBMB of YOUR CHOICE for Only $45! {that's like getting 3 FREE bars}
Starts July 1st, 2014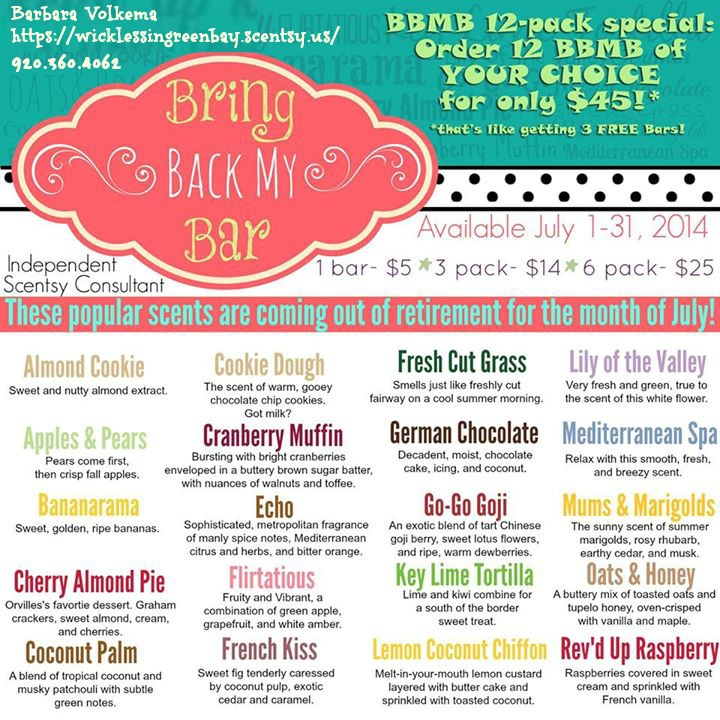 Your #1 source for the latest Scentsy news and reviews. Shop for our latest products and have them delivered right to your door. Scent Delivered!
⭐ BUY ⭐ HOST ⭐ JOIN OUR TEAM ⭐ FUNDRAISERS ⭐


Latest posts by Barbara Volkema (see all)