Cardinals are amazing and simply beautiful. Their stunning crimson red color makes them almost impossible to miss, and their song is a gift to hear.
Are you looking for that perfect-unique gift idea for that person who loves Cardinals?!
Look no further, it can be found right here.
Scentsy® November 2014 Warmer of the Month
Cardinal
A classic sign of winter, the lovely and graceful red Cardinal will bring cheer to your home throughout the holiday season and beyond. You'll want to display this one-piece Element Warmer long after the last snow!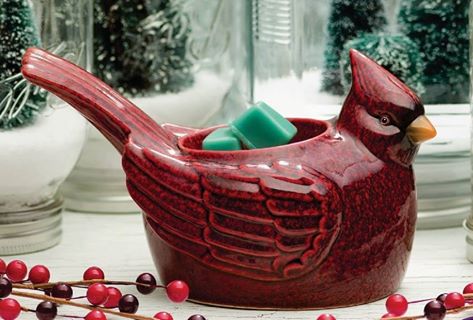 $30.00  $27.00 (10% OFF) / Available Online November 1st, 2014

Scentsy® November 2014 Scent of the Month
Very Snowy Spruce
Breath in fresh forest air: balsam, spruce, and cedar branches embrace the warmth of amber and woody pinecones.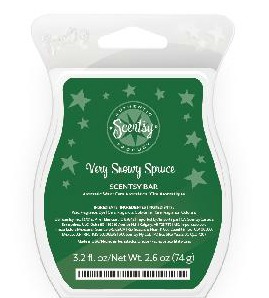 Enjoy this month's fragrance at a 10% discount.
Scent Circle CC-HGL $3.00 $2.70
Scentsy Bar SB-HGL $5.00 $4.50
Room Spray RS-HGL $8.00 $7.20

*Discounts do not apply on Combine and Save.
I am now accepting PRE-ORDERS for our Cardinal warmer or you can order online November 1st, 2014!  Please fill out the form below with your pre-order request, and I will be in touch with you to finalize the details!
I am always available to chat on Facebook!  I would love to chat with you, send me a friend request at https://www.facebook.com/barbara.volkema and I'll respond right away.

Your #1 source for the latest Scentsy news and reviews. Shop for our latest products and have them delivered right to your door. Scent Delivered!
⭐ BUY ⭐ HOST ⭐ JOIN OUR TEAM ⭐ FUNDRAISERS ⭐


Latest posts by Barbara Volkema (see all)