Scentsy® and Vicks Vapor Rub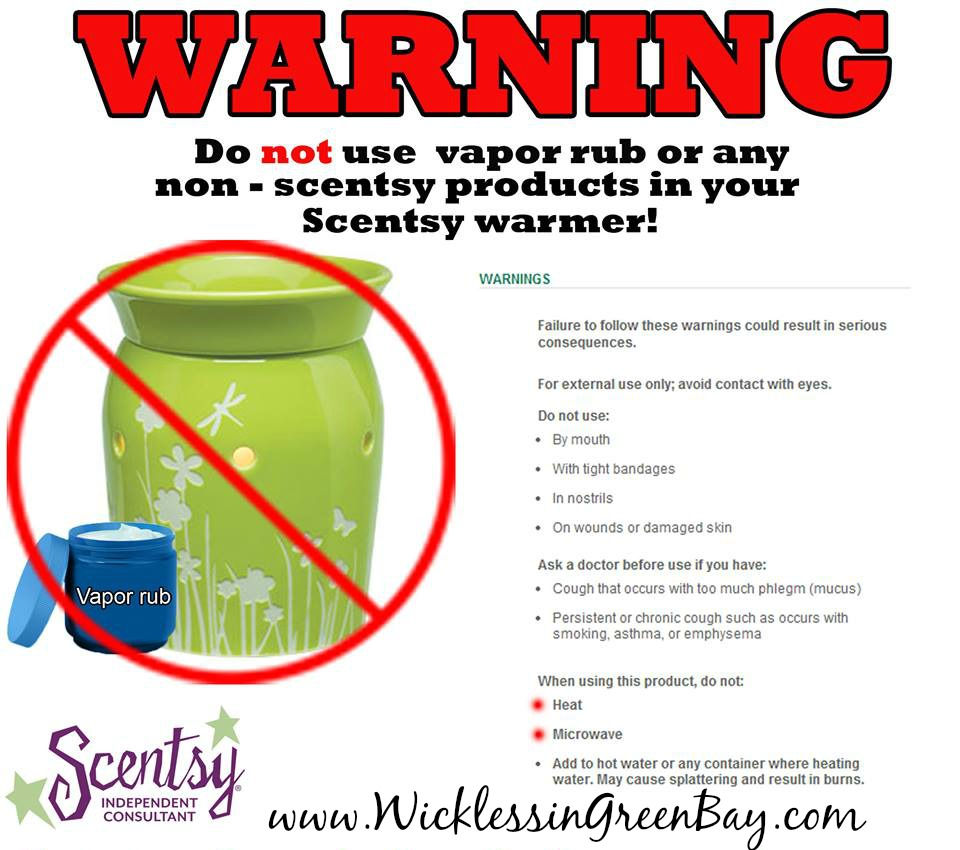 I love my Scentsy customers and I also love the smell of Vicks Vapor Rub.
However, please don't use Vicks in your Scentsy warmer. If you look at the warning labels on Vicks, you'll see that it tells you not to heat the product.
If you look at your Scentsy warranty, you'll see that it doesn't cover this kind of product in their warmers.
Scentsy is a food-grade wax so it doesn't burn you even …when you dunk your hand into the warmed wax, however Vicks is a petroleum product; that means that you won't get burned from heated, liquefied Scentsy scented wax–but you CAN get burned from heated, liquefied Vicks.
Try this month's Bring Back My Bar Eucalyptus* bar for scent, then slather your feet in Vicks before putting socks on at bedtime.
Be safe, be smart, be Scentsible!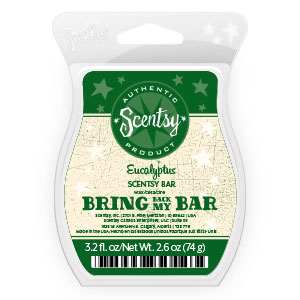 EUCALYPTUS SCENTSY BAR
Soothing, medicinal, and fresh.

*Available for the Month of January 2014 ONLY!!!
You can also enjoy our JUST BREATHE SCENTSY BAR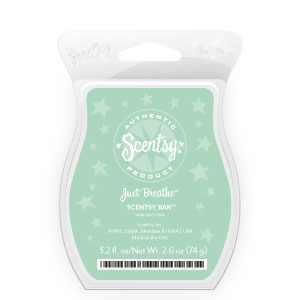 Breathe deeply as soothing eucalyptus, zesty lemon, and a medley of mints comfort and rejuvenate.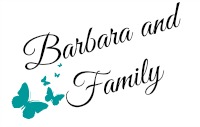 Latest posts by Barbara Volkema
(see all)