Scentsy® November 2014 Warmer of the Month
River Birch
Available for purchase at a 10% discount beginning December 1, 2014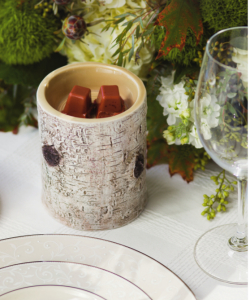 Bring nature indoors with the organic shape and muted colors of River Birch, a one-piece Element Warmer that is equally at home in rustic or contemporary settings.
$30.00 $27.00 (10% OFF)

Scentsy® November 2014 Scent of the Month
Available for purchase at a 10% discount beginning December 1, 2014
Blessings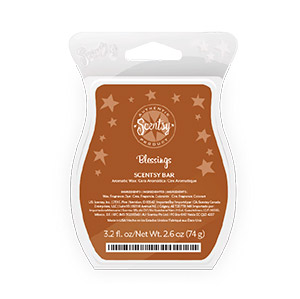 Welcome the warmth of home, family gatherings and holiday traditions with Blessings, a classic blend of aromatic spices: ground nutmeg and clove, cinnamon bark, sandalwood and amber.
Blessings Scent Circle $3 $2.70
Blessings Scent Bar $5 $4.50
Blessings Room Spray $8 $7.20

I am now accepting PRE-ORDERS for our River Birch warmer or you can order online December 1st, 2014!  Please fill out the form below with your pre-order request, and I will be in touch with you to finalize the details!
I am always available to chat on Facebook!  I would love to chat with you, send me a friend request at https://www.facebook.com/barbara.volkema and I'll respond right away.

Your #1 source for the latest Scentsy news and reviews. Shop for our latest products and have them delivered right to your door. Scent Delivered!
⭐ BUY ⭐ HOST ⭐ JOIN OUR TEAM ⭐ FUNDRAISERS ⭐


Latest posts by Barbara Volkema (see all)