Are you READY for the NEW Scentsy Spring/Summer 2017 catalog?!
Take a Sneak Peek Today!! New Warmers,  fragrances, Super Buddy, element warmers, mini- warmers, cleaning products, oil diffusers and more.
All 

Products listed in the Spring/Summer 2017 catalog will be available for purchase starting March 1st.
E.N.J.O.Y.
[wp-booklet id=23577]
---
You can also Download a Digital Copy of our Catalog!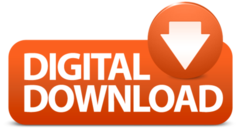 ---
---
Message me on Facebook
Email me: WicklessinGreenBay@gmail.com
Call/Text me at 920.360.4062


---

Your #1 source for the latest Scentsy news and reviews. Shop for our latest products and have them delivered right to your door. Scent Delivered!
⭐ BUY ⭐ HOST ⭐ JOIN OUR TEAM ⭐ FUNDRAISERS ⭐


Latest posts by Barbara Volkema (see all)