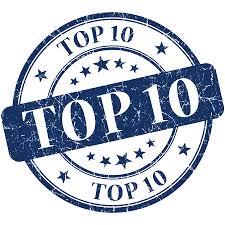 I don't have just ONE tip but TEN of them to share with you.
Start with YOU and watch your Scentsy business grow!
Before you work on your business, you must make sure that everything is set up and organized. If you have started your business from home then getting a virtual registered office (click here) could help your business. This is because letting potential customers and other businesses know where you are based, gives them more trust towards your new business as it looks more official.
---
1. Be YOU! Look in the mirror – that's your competition. Don't look around at what others are doing, do what YOU can do. If you like particular products or scents, by all means market them that way. You are what others see. Make sure when they think of Scentsy, they think of you! When you are comfortable with yourself, selling the brand will come naturally.
2. Be Passionate! When you believe in, support and love the company you represent, you aren't really selling. You are sharing an amazing opportunity of the business, to earn fabulous host rewards and the very best products! Also using this passion to make your business environmentally sustainable will make customers respect and want to buy your products more. It is easy to simply recycle products in your business by using things like Cardboard balers for hire and purchase from phswastekit.co.uk. As well as attempting to use as many renewable energy solutions as possible. Use your passion for good. Give that gift to others through your passion. Sharing it every day is just like getting out of bed each morning. You wake up, set new goals and do what truly makes you happy inside and out.
3. Be your Best Customer! How can you sell Scentsy products if you have not tried them? Know the company, its mission statement, policies, products, warranties and be available for questions to help other decide on which product they will like best. Once you do this you will be even more excited to share Scentsy with others because you love it and everyone else you come in contact with will too!
4. Don't be Pushy! No one likes that sales person and they often run the other way. One way is to share how Scentsy products can enhance a memory through its scents. Oh how baked apple pie reminds me of my great grandmother on Christmas morning. Or how a warmer will enhance the décor of a room or office. The new Scentsy Whoot owl warmer would look great with your new bedroom set! Another is sharing the host rewards with someone who must have another warmer in every room but is on a budget. Help them get Scentsy free and half price instead! Last, share the business opportunity with someone who could use extra monthly income to help support their family. You can sell Scentsy just by sharing its benefits with others.
5. Be Patient! With all things, they happen when the time is right. Do not be discouraged if you do not break sales records, earn awards, build a team or book 10 parties a month. When your customers are ready, they will reach out to you. Why? Because you are who they think of when they need more scents, a gift, replacement bulbs, to host a party or to join Scentsy with you.
6. Have the Best Customer Service! Be proactive, stay up to date on specials, follow up, keep them in the know, reach out on their birthday, package orders like they are a gift, include a free sample and include a handwritten thank-you note. Having the best customer service means that you also need to have protection for you, your employees, and your consumers. Getting things like general liability insurance, provides protection for your business in terms of injury and product damage, which ensures that you are covered for every aspect of your business's needs. Remember that your customers, hosts and team members are your best asset, be sure you take care of them every day!
7. Get your Name Out There! Network with others, be social, attend events, join groups and collect referrals. You come in contact with strangers every day. When greeting someone, go beyond the "Hi, my name is" and a handshake. Offer your Scentsy business card and say "Great to meet you! Let me know if you ever need anything!". The other person might just do the same and you can follow up later. So, it would be a good idea to get your business cards printed with all of your contact details as soon as possible, to ensure that you can network as soon as you start your new job. It may just be the best thing that you ever do.
8. Be Positive – Always! Did you know it takes ten positives to make up one negative? A smile can be a positive to someone. A nice comment or reply. No matter what the situation, there is always something positive that can come out of it. You control that. When you are cheerful, excited and have a great outlook, others will come to you because of your positive energy.
9. Be Mindful of your Time – its Valuable to Everyone. Be prompt when returning calls, be on time to meetings or home parties and balance your hours between business and personal commitments. Be available for others when needed or make lists to ensure you have time for every need.
10. What is your Business Goal? Is Scentsy a hobby, part-time or full-time business for you? No matter which one, they all matter. Spending one hour, five hours or a day working your business can help you. You can change from one to the other as well. Taking those steps is the beginning of every goal. Balancing work, life, family and your Scentsy business can be rewarding in so many ways. Start with you, your why and find what works best. The rest will fall into place.
Mix in a little of these tips and you have a recipe for success! Top it off with some sparkle, fun, energy, laughs and you have the icing on the cake! Be your very best in all you do!

---
I am always online and available to chat on Facebook! Send me a message if you have any questions!!!

---
Thank You for Your Love & Support. Our Home-Based Business is a Success because of YOU!!!
Barbara & Family XOXO

Latest posts by Barbara Volkema
(see all)