Join us for Our 1st Ever Jolly Holiday Scentsy Sale!!!
Starting Online December 1st – 7th, 2014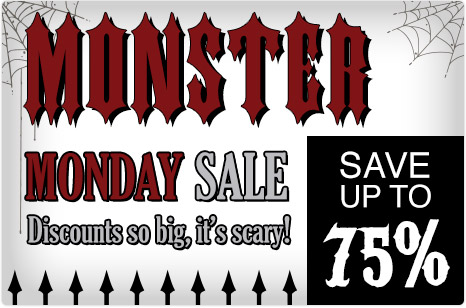 Have you heard all the hype about the Scentsy Monster Madness sale?
For the month of October 2013 each Monday, Scentsy has a limited amount of items on sale for up to 75% off.
You would not believe the deals! Some of these items have already been discounted in the closeout section so they are going for rock bottom prices. Some of the products are currently in the Fall/Winter 2013 catalog.
Here's how it works: On Tuesday of each week they update the site to show you what will be on sale the next Monday. (This does not include the sale price. That will be updated on Monday. On Monday from 12:00 AM- 11:59 PM you can place your order.)
The sites been very busy by customers and they've had to update the servers to handle the amount of attention this sales getting. I am SO glad I up early and can easily place my order before anyone else wakes up.
This week they even added a few surprises that were not listed days before.


Latest posts by Barbara Volkema
(see all)