Nutcracker Limited-Edition Warmer by Scentsy®
Our first numbered, limited-edition Nutcracker Warmer! AND each Warmer comes with a matching Christmas tree ornament! Only 25,000 of these beautifully hand-painted holiday show-stoppers are available and individually numbered.
What Number will you get?
To give everyone the best chance to get one of these sets, this warmer must be purchased through my website, and only one set will be allowed per order.
ORDER YOURS TODAY @ https://wicklessingreenbay.scentsy.us/Buy/ProductDetails/30338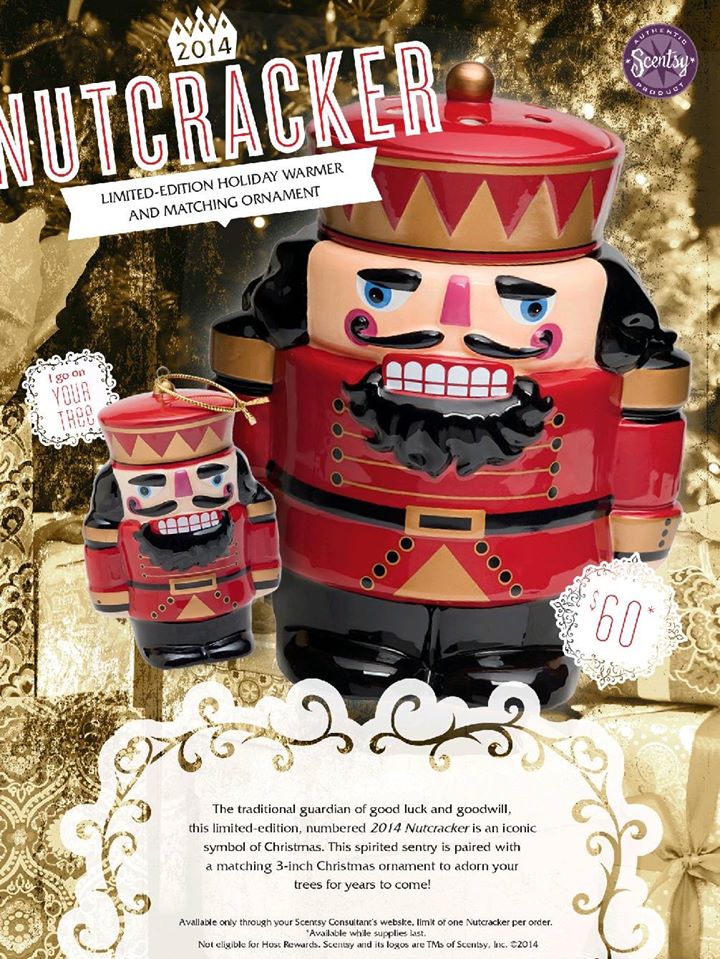 Latest posts by Barbara Volkema
(see all)